Who We Are
We were born in 2003, at the time the focus was on website development and hosting. In 2007 we started operating with audio streaming. Already in 2009, we incorporated video streaming to our portfolio.
Today, JMV Technology specializes in platforms for video transmission, retransmission and storage, as well as live audio and video playlists, VOD (video on demand), OTT and videoconferencing tools.
Resources and platforms of the same segment permeate JMV Technology, including products designed for radio, Web Radio, TV, Web TV and EAD (distance learning).
We have already served more than 6,000 clients over the years. More than 100,000,000 monthly views, more than 1 Petabyte of data traffic in our CDN every month, and in 5 different datacenters in Brazil, USA, Canada and France.
Our mission
JMV Technology's mission is to bring our customers real growth opportunities through our audio and video streaming tools. The world has changed and so has the way content is consumed. Therefore, bringing the most modern streaming content facilities to those who trust us, with security and simplicity is one of the pillars of our work.
"What we do every day, try to dominate the world."
Our Vision
At JMV we are always thinking about the future because "today" has already passed. Therefore, our vision is focused on ensuring our customers comfort in the digital world in the medium and long term. This means being always connected and up-to-date with the new technological trends of the market. To walk together with JMV Technology is to guarantee that your business is always ahead of the competition.
Our Values
Innovation focused on quality;
Humanized service;
Valuing those who make our company;
Analysis-criticism;
High performance;
Valuing the client's time;
Understand the reality and the business of each client;
Attention to detail;
Grow and evolve together;
Passion for innovation;
It is good for us if it is good for your company.
Meet our team
Pietro Telino
Developer
In the end - Linkin Park
Clécio Kauet Silva de Araújo
Developer
Ball w/o you - 21 Savage
Matheus Salomão
Developer
Space Oddity - David Bowie
Samuel Borges Diniz
Suporte
The Rumbling - SiM
Eduarda Santos
Marketing
Riptide - Vance Joy
Kepller Lima
Marketing
Febre do Rato - Marcelo D2
Luiz Carlos
Developer
Amor e Fé - Hungria Hip Hop
Hellen Santos
Suporte
Weight of the World - Evanescence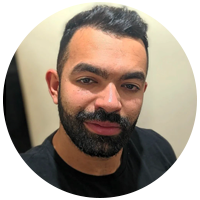 Leandro Campolina
Developer
Automatic Overdrive - Slash
João Vitor
Developer
Nutshell - Alice in Chains
Eric Ribeiro
Suporte
Afterlife - Avenged Sevenfold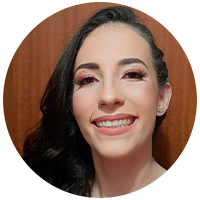 Yasmin Santos
Administrativo
Boa Vida - Cazuza
Victor Hugo Filgueiras Fonseca
Developer
Enemies - Post Malone
Igor Grego
Suporte
Vintage Culture - I Will Find
Hudson Barros
Suporte
Missão Apollo - Zimbra
Mário Sergio
Gerente de Suporte
Meu Bem - João Gomes
Marco Thulio
Suporte
I like you - Post Malone
Guilherme Wander
Suporte
Somos quem podemos ser - Engenheiros do Hawaii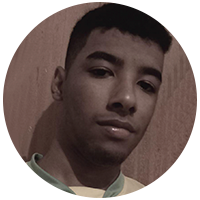 Wemerson Pereira
Developer
Sweater Weather - The Neighbourhood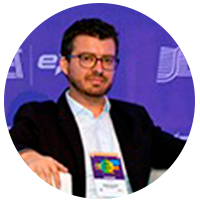 Josimar Machado
CEO
Viva la vida! - Coldplay