Who We Are
We are a powerhouse in video transmission, retransmission, recording, and hosting infrastructure. We are committed to providing innovative solutions that allow our clients to connect, grow, and thrive in the digital landscape.
We have already served more than 8,000 clients over the years. More than 100,000,000 monthly views, more than 1 Petabyte of data traffic in our CDN every month in 5 different datacenters in Brazil, USA, Canada and France.
Our mission
Our mission is simple yet powerful – our clients' success is our success. We are committed to providing the resources, tools, and support our clients need to reach their goals. Their success is the metric by which we measure ours.
Our Vision
Our vision is driven by audacious ambition – we aim to make a global footprint. We aspire for our brand to be recognized in every corner of the world, bringing our advanced video solutions to businesses across all continents. We are determined not just to partake, but to shape the future of the video technology sector. Thus, our sight is set on "dominating the world", ensuring our products and services are known and trusted globally.
Our Values
Transparency is the cornerstone of our values. We believe in being open and honest in all our interactions, whether with our employees, clients, or partners. This transparency drives trust, strengthens relationships, and is key to our mutual success.
Meet our team
Pietro Telino
Developer
In the end - Linkin Park
Clécio Kauet Silva de Araújo
Developer
Ball w/o you - 21 Savage
Matheus Salomão
Developer
Space Oddity - David Bowie
Samuel Borges Diniz
Suporte
The Rumbling - SiM
Eduarda Santos
Marketing
Riptide - Vance Joy
Kepller Lima
Marketing
Febre do Rato - Marcelo D2
Luiz Carlos
Developer
Amor e Fé - Hungria Hip Hop
Hellen Santos
Suporte
Weight of the World - Evanescence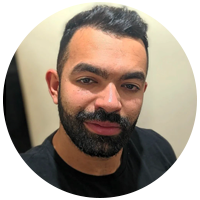 Leandro Campolina
Developer
Automatic Overdrive - Slash
João Vitor
Developer
Nutshell - Alice in Chains
Eric Ribeiro
Suporte
Afterlife - Avenged Sevenfold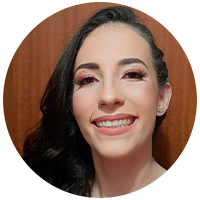 Yasmin Santos
Administrativo
Boa Vida - Cazuza
Victor Hugo Filgueiras Fonseca
Developer
Enemies - Post Malone
Igor Grego
Suporte
Vintage Culture - I Will Find
Hudson Barros
Suporte
Missão Apollo - Zimbra
Mário Sergio
Gerente de Suporte
Meu Bem - João Gomes
Marco Thulio
Suporte
I like you - Post Malone
Guilherme Wander
Suporte
Somos quem podemos ser - Engenheiros do Hawaii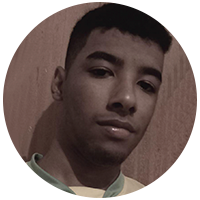 Wemerson Pereira
Developer
Sweater Weather - The Neighbourhood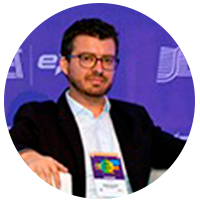 Josimar Machado
CEO
Viva la vida! - Coldplay